What you will learn
This hands-on workshop, to be held over 2 days at our technical facility in Bridgend, UK, will cover the theory and practice of thermal desorption (TD) from basic to advanced level, as well as the automated sample preparation techniques available with Centri; including headspace(–trap), SPME(–trap) and HiSorb, high-capacity sorptive extraction.
Understand the evolution of thermal desorption, the importance of sorbent selection and how this technology can benefit your analyses when using Centri.

Gain better insight of the different sampling techniques, the advantages and disadvantages of each.

Learn how to optimise parameters for various methods and considerations for each.

Become adept at troubleshooting and routine maintenance to get the best possible results from your analysis.
This course will be run by Schauenburg Analytics Ltd's team of product and application specialists. Using a combination of classroom learning and hands-on instrument sessions, you will have direct access to our unrivalled expertise for your analytical needs. All sessions include a follow-up Q&A "clinic" where we can support you with your application after the completion of the workshop.
Product marketing manager - Extraction & Enrichment
Rachael Szafnauer
Rachael Szafnauer received an M.Sci in forensic science from the University of South Wales, UK, where her final-year project focused on fingerprinting emerging psychoactive substances using advanced techniques such as GCxGC–TOF MS, in collaboration with Markes International. She later took up the role of thermal desorption product specialist at Markes, providing technical and application support to the commercial team, before taking on her current role as Product Marketing Manager for the Centri product line and specialising in the development of applications using extraction & enrichment techniques for GC–MS.
Product manager - Extraction & enrichment
Benjamin Yeo
Benjamin Yeo received a Ph.D in heterogenous catalysis from the University of Cardiff, where he later became a post-doctoral research associate at the Cardiff Catalysis Institute utilising state-of-the-art characterisation techniques including insitu XRPD-GC-TOF MS for detection of end product mixtures and material changes. In 2016 Ben started his career at Markes International as a Product Development Specialist, developing the Markes instrument portfolio before taking on his current role as Product Manager for the Centri product line, focusing on the development the instrumentation and new sample introduction technologies.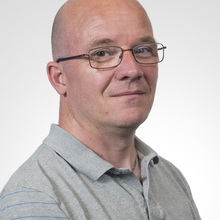 Product Specialist
Steve Smith
Workshop dates
25-26 April 2023 - Bridgend, UK